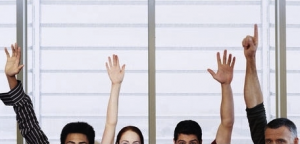 Fill Out a New Volunteer Interest Survey here.
Experience the growth of something very special in the Roe Jan area … your library. As the Roe Jan Community Library grows, so does the need for volunteers for a wide variety of projects and events. If you can spare a few hours per year, per month or per week, the library has a place for you.
Be part of the tree – volunteer at your Roeliff Jansen Community Library.
Immediate Needs
Here are some particular things we really need help with right now. If none of these is what you had in mind don't let that stop you from letting us know you'd like to help. Read more about volunteering below this list. Tell us how you'd like to help here.
The library needs your help producing our annual fundraiser celebration. We have many committees from which to choose – Food, Auction, Decoration, Finance, PR, Day-of-Event Set up, Parking, and Food Pickup. How about design or Excel experience? Please send your name and contact information and preferences to Roger Mooney – roger.a.mooney at gmail.com. Our committees are beginning to form and meet. The event is May 31st.

The Visual Arts Committee produces art the library's art events and has taken on the goal of restoring the library's paint collection. Events include shows as well as tours of artist studios. Your help would be most welcome.

Work in the Library We have about 75 three to four hour slots to fill every month. We do shelving, work at the front desk and other tasks. The schedule gets set up a month in advance. Some volunteers work the same shifts every month or week, some work monthly as needed. Training is provided.

The Library has openings on two of its most important committees: Communications and Building Administration.

The Communications Committee needs:
• People to help maintain and add new content to the Library's website. Experience is preferred though training could be provided. You must have high-speed internet access (or you can use the Library's terminals) AND in general, be available on short notice to make updates. We seek several people for this assignment so that there will always be a back up available.
• People with writing skills and experience to work on the Library newsletter, press releases, and other editorial tasks.

The Building Administration Committee is responsible for overseeing and ensuring the proper care and maintenance of our brand new, 100% green building, including the furnishings and equipment, grounds and landscaping. Among its major responsibilities, the Committee:
• Solicits bids and award contracts for mowing, snow plowing, landscaping, interior renovations and improvements;
• Helps the Library Director to assess staff and patron needs for equipment, storage space, etc.;
• Establishes, together with the Interior Designer, criteria for accepting in-kind donations from the public.
• Recruits volunteers to maintain the Library's beautiful gardens

Program Producers – do you have a passion that you'd like to see in full flower at the library – Animals, Food, Gardening, Poetry, Diversity, Veterans Issues, Travel, Farming, Sports, Music, Women's Issues, Men's Issues?, Film? Whatever it is, come join our Program Committee and make it happen! If you're interested and/or have questions, please email Pat Placona, Chair of the Program Committee at patplacona at gmail.com.

Book Sale Staff The Friends book sales are highly successful events because they are so well organized and have such a great team to put them together. They need lots of help.

Walkathon Coordinators – for Ancram, Copake and Hillsdale. People with good connections needed to bring out the community for next summer's walkathon.

Walkathon Volunteers – we need lots of help both in creating this event and just on the day of the event next summer.

All Board Committees also rely on volunteers. Here is a list:


Building Administration Committee

Human Resources Committee

Program Development Committee
The Roeliff Jansen Community Library is unique in our dependence on volunteers. Over 75% of the labor that makes this a great institution is contributed by volunteers.  Even in the community library world, that's a really high number. No other library in the Mid-Hudson System comes close. Our new building has created both need and opportunity for you to make an important contribution to our success. Use of the library appears to be more than doubling and attendance at library events has sky rocketed.
There are many different ways in which volunteers serve the library, from regular time commitments to one-time events. About half of us work in the library. We shelve books, read shelves, work at the circulation desk, water plants and deliver books to the homebound. Volunteers also run the programming and events that reflect our communities' needs. We run book sales, teach computer classes, help with the newsletter, bake cookies and work on special projects.
We do it because it's fun and it's an easy way to connect with a vibrant, dedicated group of people.
No matter if your skill set is rusty or brand new, no matter if you got it running big projects or getting the kids to the bus on time, we need you. You are invited to join our team. You can tell us how you would like to help here. Or just tell the person at the circulation desk you want to help or call the library at 518-325-4101. We welcome your gift of time.