________________________________________________________________


For a complete event schedule including ongoing programs, discussion groups etc. see CALENDAR tab above. Sign up for our eNewsletter – see bottom of column on the left.
_________________________________________________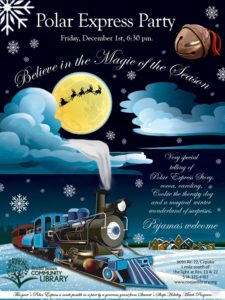 Friday December 1, 6:30 PM
POLAR EXPRESS HOLIDAY PARTY
See and hear a new dramatic reading of The Polar Express, with a surprise twist to start things off. There will be cocoa, cookies and caroling, and special guest Cookie the therapy dog. Take a magical journey to the North Pole to visit Santa and his elves, and receive a first gift of the season.
This is the fourth year for this popular holiday event. Even those who have attended in the past will be surprised and delighted by this year's new and expanded experience.
Children must be accompanied by an adult who will stay in the building during the event. No advance sign-up is necessary. Pajamas are welcome!
Please note that the library will be closed to regular patrons from 1:00pm on that day.
This year's Polar Express party is made possible in part by a grant from Stewart's Shops Holiday Match Program.
_________________________________________________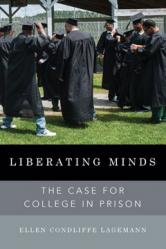 Saturday December 2, 4 pm
Ellen Lagemann Discusses Her New Book
Liberating Minds: The Case for College in Prison
Bard Professor Ellen Condliffe Lagemann will discuss her book  and her experience with the Bard Prison Initiative.  One or more Bard Initiative alumni are expected to attend the event and join the discussion.  As the Distinguished Fellow in the Bard Prison Initiative, Lagemann teaches and advises in six New York State prisons where the Bard college-in-prison program operates.
"Lagemann…argues that providing prisoners with a college education is both good for prisoners and society…. [Her book] includes intensive research, but her most powerful supporting evidence comes from the anecdotes of former prisoners who have become published poets, social workers, and nonprofit leaders."—Publishers Weekly
"A powerful, simple solution to make prison a place of education and rehabilitation." — Darren Walker, Presdent, Ford Foundation.
A former dean of the Harvard Graduate School of Education and past President of the Spencer Foundation, Dr. Lagemann has written and spoken extensively in the fields of education and philanthropy for thirty years.   She holds a PhD in History and Education from Columbia University and lives in Ghent, N.Y.
____________________________________________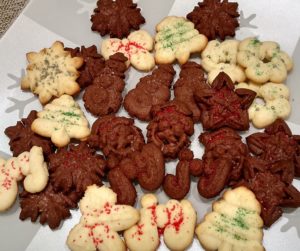 Friday & Saturday December 8 & 9,  10 am – 4 pm
It's Time for Books & Cookies Again!
Buy cookies, books, soup and raffle tickets from the Friends of the Roe Jan Community Library at their annual holiday event. Tasty homemade soups and delicious and beautiful homemade holiday cookies will available in the Community Room while the Book Store in the basement will be open for holiday shopping. Included in the sale will be a large selection of children's books published by Red Chair Press.
And be sure to check out the eight raffle baskets on display in the library. Tickets for these themed baskets are $1 each or six for $5.  The baskets are already on display and tickets can be purchased at the circulation desk.
________________________________________________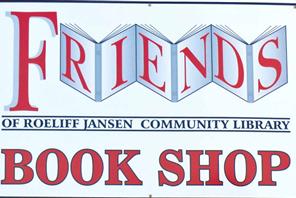 The Shop is open the first Saturday, with most books and media at a suggested donation of $1 to $2 per item. New material is on view each month.
Hours are from 10 am to 2 pm, location is in the lower level of the Roe Jan Library, 9091 Rte. 22, just south of the Rte. 23 intersection in Hillsdale.
Friends and Patrons can support the Library by donating for the Chocolate bars, Friends Cookie cookbook, and bumper stickers as well as shopping in the Book Shop.
_________________________________________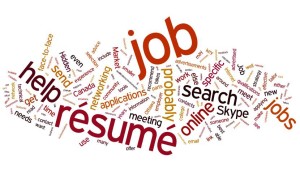 Job Search Help
Fridays – 2:00 to 4:00
Get help using the internet to search for a job. Eleven people have found jobs in the last 2 years using the resources of the library! You can too. Help is available by appointment only between 2:00 p.m. and 4:00 p.m. on any Friday. Beth Gordon will provide assistance with searching for opportunities, tips on resumes and cover letters and advice on how and where to present your resume online. Bring your resume if you have one.
________________________________________
RJCL Business Partners
Check out and support the 70 local businesses and professionals who have made an investment in the community as supporters of the Roeliff Jansen Community Library. Whether Platinum, Gold, Silver, Bronze or Copper, they recognize the value of the library to the community.
_____________________________________________________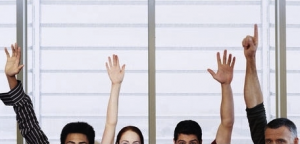 Volunteer Opportunities
Join nearly 200 people in this community who volunteer for the library. We have immediate need for help in the library and serving on various project groups including the annual fundraiser celebration. To learn more click here.
_______________________________________________________
Free Museum Passes Available
The Friends of Roe Jan Library offers eleven free museum passes for use at:
The Berkshire Museum
The Clark Art Institute
The FASNY Museum of Firefighting in Hudson
Franklin D. Roosevelt Presidential Library and Museum
The Hancock Shaker Museum
Mass MoCA
The Mount – Edith Wharton's Home, Lenox, MA.
The Norman Rockwell
Olana
Steepletop
The USS Slater Destroyer Escort Historical Museum in Albany
All of the passes can be reserved or checked out at the Library for one day with a library card; only one museum pass per family per day. For more information call 325-4101.
_____________________________________________________
CONTINUING EVENTS Mondays 8:00-9:30am – Yoga Conducted by Roberta Roll. Weekly yoga classes are suitable for beginners and more advanced students. $20 per class or $95 for a series of eight classes. A portion of the proceeds helps support Library programs.
First Tuesdays 10:00-11:30 am – Friends of the Roeliff Jansen Community Library Meeting, Community Room.
Second Tuesdays 6:30 to 8:30pm – Roeliff Jansen Community Library Trustees Meeting, Community Room.
________________________________________________________________


Playing On Air Short Plays, One Act Plays, Podcasts, Listen, Radio Show on Public Radio