___________________________________________

Printable SUMMER CALENDAR OF EVENTS: click HERE.
For a complete event schedule including ongoing programs, discussion groups etc. see CALENDAR tab above. Sign up for our eNewsletter – see bottom of column on the left.
 FOR WEATHER DELAYS AND CLOSINGS, CLICK HERE.
_________________________________________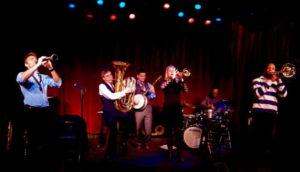 Saturday September 17 at 3:00 PM
Best of Birdland Concert
Will Raise Funds for the Roe Jan Library
David Ostwald's renowned Louis Armstrong Eternity Band, a long-time fixture at New York City's famed Birdland jazz club, will perform a benefit concert for the Roeliff Jansen Community Library. The concert has been organized by a generous local resident as a fundraiser, and will take place at a private home in Hillsdale followed by a reception with the artists.
Admission to the fundraiser is $75.00. Tickets are available online here or may be reserved by mailing a check to the Roe Jan Library, PO Box 669, Hillsdale NY 12529. Checks should be made out to Roeliff Jansen Community Library and must be received by September 15. Directions to the Hillsdale concert location will be sent when payment is received. More details here.
_________________________________________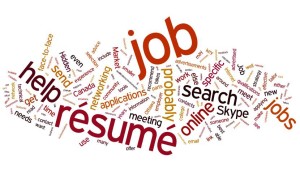 Job Search Help
Fridays – 2:00 to 4:00
Eleven people have found jobs in the last 2 years using the resources of the library! You can too. Drop by the Roe Jan Library between 2:00 p.m. and 4:00 p.m. on any Friday to get help using the internet to search for a job. Beth Gordon will provide assistance with searching for opportunities, tips on resumes and cover letters and advice on how and where to present your resume online. Bring your resume if you have one.
________________________________________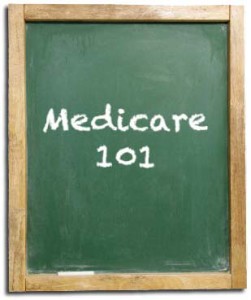 Medicare 101
Thursday September 8, 5:30
Are you about to apply for Medicare?
Experienced Columbia County Office for the Aging staff will teach you what you need to know to make sound decisions. If you are approaching age 65 and are thinking about applying for
Medicare, this two-hour seminar will help you get started.
Learn the answers to questions such as:
· What is the difference between Part A and Part B?

· When can I apply and what are the penalties if I don't?

· Do I want traditional Medicare or a Medicare Advantage Plan?

· Do I want a Medigap Plan to supplement traditional Medicare?

· How do I get prescription drug coverage?

· What if I have coverage from my previous employer as part of a retirement plan
A Q&A session will follow to make sure questions have been answered.
________________________________________


Summer Series
Tech It Easy This Summer!
The summer series of Tech Lab classes continues, providing a hands-on introduction to computers, digital devices and the Web.
Tech Labs are free. Irene T. Cruz, a professional computer consultant and trainer, will lead the classes.
iPad Classes Rescheduled
iPad Basics
Participants will need to bring their own iPads to the class.
iPad Basics I
Friday September 16, 4:30 to 5:30
Basics I class will begin with an overview of the iPad and its operating system, as well as device buttons and icons and connecting to a Wi-Fi network or hotspot.
iPad Basics II
Friday September 23, 4:30 to 5:30
Basics II class will build on the skills learned in the first session, covering additional features on the iPad such as Siri, and other capabilities.
"Although more than 250 million iPads have been sold in the US, many owners are not getting the most out of their devices," said Beth Gordon who is heading up the program. "These Tech Lab sessions will teach participants the tips and tricks to fully utilize their tablets."
Anyone interested in participating in these Tech Labs should sign-up at the library or by calling the library at (518) 325-4101.

____________________________________________________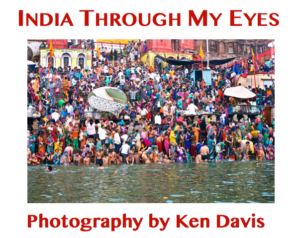 The work of local photographer Ken Davis will be featured in a show, "India Through My Eyes" which will run through September 11th.
Davis, who is a proprietor at Passiflora in Hillsdale, says "Photography has taken me to places I never would have imagined –Traveling in India and Nepal has transformed me in many ways. The people's survival and amazing perseverance under such harsh conditions are inspiring. The beauty, spirituality and colors of the Eastern world draw me back again and again. In India-I am Home."


____________________________________________________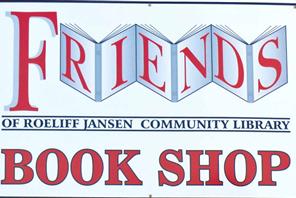 FRIENDS BOOK STORE
Saturdays 10 to 4

This summer you'll have more chances to buy used books at bargain prices. The Friends Book Shop at the Roe Jan Library will be open every Saturday throughout the summer, from 10 to 4. On sale are books, CDs and DVDs for all ages. New material is on view each month, most items at $1 or $2 per item. The Shop is located in the lower level of the library. For more information about the Friends visit their website.
_________________________________________
RJCL Business Partners
Check out and support the 70 local businesses and professionals who have made an investment in the community as supporters of the Roeliff Jansen Community Library. Whether Platinum, Gold, Silver, Bronze or Copper, they recognize the value of the library to the community.
_____________________________________________________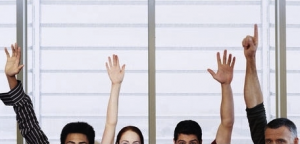 Volunteer Opportunities
Join nearly 200 people in this community who volunteer for the library. We have immediate need for help in the library and serving on various project groups including the annual fundraiser celebration. To learn more click here.
_______________________________________________________
Free Museum Passes Available
The Friends of Roe Jan Library offers twelve free museum passes for use at:
Berkshire Botanical Garden
The Berkshire Museum
Children's Museum of Science and Technology in Troy
The Clark Museum
The FASNY Museum of Firefighting in Hudson
The Hancock Shaker Museum
Mass MoCA
The Mount – Edith Wharton's Home, Lenox, MA.
The Norman Rockwell
Olana
The USS Slater Destroyer Escort Historical Museum in Albany
Steepletop
Click on the flyer below to see what each pass includes. All of the passes can be reserved or checked out at the Library for one day with a library card; only one museum pass per family per day. For more information call 325-4101.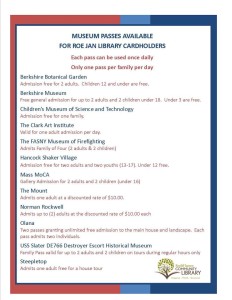 _____________________________________________________
CONTINUING EVENTS Mondays 8:00-9:30am – Yoga Conducted by Roberta Roll. Weekly yoga classes are suitable for beginners and more advanced students. $20 per class or $95 for a series of eight classes. A portion of the proceeds helps support Library programs.
First Tuesdays 10:00-11:30 am – Friends of the Roeliff Jansen Community Library Meeting, Community Room.
Second Tuesdays 6:30 to 8:30pm – Roeliff Jansen Community Library Trustees Meeting, Community Room.
________________________________________________________________
COMING UP….
Animal Embassy & Finish Line Celebration
Saturday August 27, 10:30

Medicare 101 – What you need to know to make sound decisions
Thursday September 8, 5:30pm

Roberta Gratz – author of "We're Still Here, Ya Bastards: How the People of New Orleans Rebuilt Their City"
Saturday September 10, 5pm

Emerald Trio Concert
Sunday September 11, 5pm


Playing On Air Short Plays, One Act Plays, Podcasts, Listen, Radio Show on Public Radio