________________________________________________________________


For a complete event schedule including ongoing programs, discussion groups etc. see CALENDAR tab above. Sign up for our eNewsletter – see bottom of column on the left.


_________________________________________________________________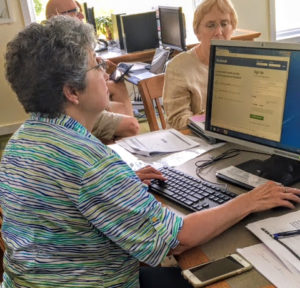 Lazarus Family Tech Labs
Sunday October 8, 11:30am – 12:30pm
Gmail ​–​ ​the​ ​finer​ ​points​ ​of​ ​email
Are​ ​you​ ​still​ ​using​ ​Yahoo​ ​or​ ​AOL?​ ​Learn​ ​the​ ​basics​ ​and​ ​fine​ ​points​ ​of​ ​using​ ​Gmail​ ​including​ ​attaching​ ​documents​ ​and pictures,​ ​creating​ ​group​ ​mailing​ ​lists,​ ​handling​ ​spam,​ ​and​ ​creating​ ​filters​ ​and​ ​labels​ ​to​ ​help​ ​you​ ​manage​ ​your​ ​inbox.
Sign-up required. Please call the Library at 518-325-4101.
Future Tech Labs this fall, all held on Sundays at 11:30, will include coaching Google Docs (10/15); Genealogy (10/22); iPad and iPhone Tips and Tricks (10/29); and Managing Phone Storage (11/5). For complete fall class details click HERE.







Tech Labs are made possible by a gift from the Lazarus Family Foundation.
_______________________________________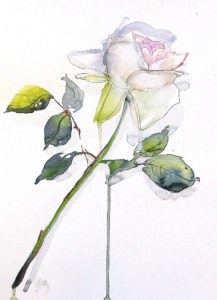 Through October 1st
Gretchen Kelly
Spontaneity from Life to Paper
Watercolors of Flowers and Landscapes
Hudson artist Gretchen Kelly was mostly educated in high school by an amazing art teacher. She became a painter and creator of textile, dinnerware and fashion designs. In her landscape and flower paintings she tries to capture the gestures and nuances of fleeting moments in the details that bring life and beauty to her subjects.





________________________________________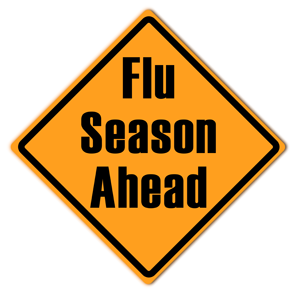 Tuesday Oct. 17 10:00 – 11:30 am
Columbia County Department of Health
Seasonal Flu Clinic
GET YOUR FLU SHOT at the Library! For Columbia County residents age 19 and over. These insurance plans will be accepted as long as they are the primary and not supplemental plans: Blue Shield; CDPHP Fidelis; Medicare Part B; MVP. Bring your card for verification. Other Senior Plans may be billed.
Others can pay a fee between $ 41.00 and $ 43.00 for the flu shot. Cash or checks accepted. No debit or credit cards.
This year the pneumonia vaccine, for those 65 or older, will only be provided at the Immunization clinics at the health department.
_______________________________________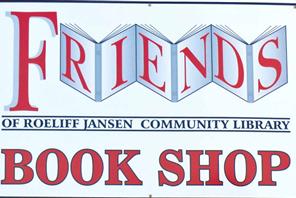 The Shop is open every Saturday this summer, with most books and media at a suggested donation of $1 to $2 per item. New material is on view each month. The last Saturday of the month
is "fill-a-bag" day all day. July 29th will feature media material…CD's, DVD's and audio books…put as many as you can carry in one bag for $5.00. A wonderful opportunity to get great summer time reading and entertainment.
Hours are from 10 am to 2 pm, location is in the lower level of the Roe Jan Library, 9091 Rte. 22, just south of the Rte. 23 intersection in Hillsdale.
Friends and Patrons can support the Library by donating for the Chocolate bars, Friends Cookie cookbook, and bumper stickers as well as shopping in the Book Shop.
_________________________________________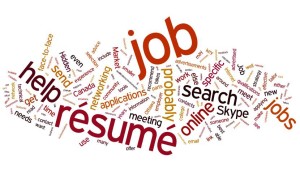 Job Search Help
Fridays – 2:00 to 4:00
Get help using the internet to search for a job. Eleven people have found jobs in the last 2 years using the resources of the library! You can too. Help is available by appointment only between 2:00 p.m. and 4:00 p.m. on any Friday. Beth Gordon will provide assistance with searching for opportunities, tips on resumes and cover letters and advice on how and where to present your resume online. Bring your resume if you have one.
________________________________________
RJCL Business Partners
Check out and support the 70 local businesses and professionals who have made an investment in the community as supporters of the Roeliff Jansen Community Library. Whether Platinum, Gold, Silver, Bronze or Copper, they recognize the value of the library to the community.
_____________________________________________________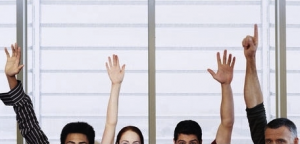 Volunteer Opportunities
Join nearly 200 people in this community who volunteer for the library. We have immediate need for help in the library and serving on various project groups including the annual fundraiser celebration. To learn more click here.
_______________________________________________________
Free Museum Passes Available
The Friends of Roe Jan Library offers eleven free museum passes for use at:
The Berkshire Museum
The Clark Art Institute
The FASNY Museum of Firefighting in Hudson
Franklin D. Roosevelt Presidential Library and Museum
The Hancock Shaker Museum
Mass MoCA
The Mount – Edith Wharton's Home, Lenox, MA.
The Norman Rockwell
Olana
Steepletop
The USS Slater Destroyer Escort Historical Museum in Albany
All of the passes can be reserved or checked out at the Library for one day with a library card; only one museum pass per family per day. For more information call 325-4101.
_____________________________________________________
CONTINUING EVENTS Mondays 8:00-9:30am – Yoga Conducted by Roberta Roll. Weekly yoga classes are suitable for beginners and more advanced students. $20 per class or $95 for a series of eight classes. A portion of the proceeds helps support Library programs.
First Tuesdays 10:00-11:30 am – Friends of the Roeliff Jansen Community Library Meeting, Community Room.
Second Tuesdays 6:30 to 8:30pm – Roeliff Jansen Community Library Trustees Meeting, Community Room.
________________________________________________________________


Playing On Air Short Plays, One Act Plays, Podcasts, Listen, Radio Show on Public Radio