___________________________________________

Printable FALL CALENDAR OF EVENTS: click HERE.
For a complete event schedule including ongoing programs, discussion groups etc. see CALENDAR tab above. Sign up for our eNewsletter – see bottom of column on the left.
 FOR WEATHER DELAYS AND CLOSINGS, CLICK HERE.
_________________________________________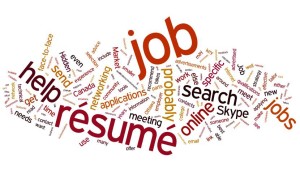 Job Search Help
Fridays – 2:00 to 4:00
Eleven people have found jobs in the last 2 years using the resources of the library! You can too. Drop by the Roe Jan Library between 2:00 p.m. and 4:00 p.m. on any Friday to get help using the internet to search for a job. Beth Gordon will provide assistance with searching for opportunities, tips on resumes and cover letters and advice on how and where to present your resume online. Bring your resume if you have one.
___________________________________________________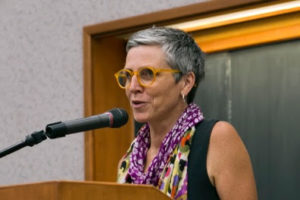 Thursday
November 3, 10 am to 1 pm
"The Space Between Poems"
A Poetry Workshop Led by Juliet Patterson
Followed by Reading and Open Mic at 6:30 pm same day.
NOTE: this workshop is fully subscribed. But please come to the open mic at 6:30.
The workshop will be followed at 6:30 pm by a reading by Patterson from Threnody (Nightboat Books), her new collection of poems. An open mic follows. Attendees are invited to bring a poem to read.
The workshop fee is $20, and enrollment is limited. To register, or to request a fee waiver, contact Cecele Kraus by October 31 at cecelekraus@gmail or 518 329 3056.
The workshop will include a thirty-minute break with beverages and light snacks provided.
Juliet Patterson is the author of Threnody and The Truant Lover (Nightboat Books), and the chapbooks Epilogue (Spout Press) and Dirge (Albion Books). Recent awards include the Arts & Letters Susan Atefat Prize in Non-fiction, the Lynda Hull Memorial Poetry Prize, and a Jerome Foundation fellowship. Her memoir in progress, Sinkhole, has been supported through a Minnesota State Arts Board grant and a Minnesota Emerging Writers grant. She lives in Minneapolis.
__________________________________________________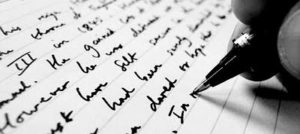 Saturday, November 12, 10:00 am to 1:00 pm
The ABCs of Writing Page-Turning Fiction
A Fiction Writing Workshop
A writers' workshop taught by author, teacher and scholar Joanne Dobson. The workshop is designed for writers of all levels-from more experienced writers who wish to refresh and deepen their skills, to new writers who want to learn the basics. Brief lectures will cover fundamentals of creating compelling fiction: character, plot, voice, setting, narrative momentum, and point of view. Lectures will be interspersed with short, intensive writing exercises permitting participants to explore the topic being addressed.
The fee is $20 for those who register by October 29, and then increases to $25. The fee can be waived upon request. To register or to request fee waiver contact Bobbie Slonevsky at bslonevsky@slonevskygroup.com.
Snow date for the workshop is November 19.
This Workshop is supported in part by a grant from the Hudson Valley Writers Guild.
_________________________________________________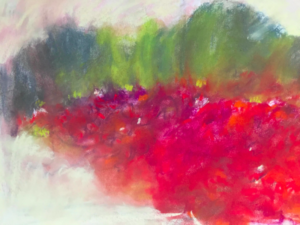 Through October 30
Nancy Rutter's Color Fields

The work of local painter Nancy Rutter will be featured in a show, "Nancy Rutter Color Fields". The show run through October 30.
Rutter finds inspiration in the light and color of Columbia County and expresses herself in pastels and paint. She says "This Spring I happened on an amazing field of red clover that vibrated against the early spring greens and came back with pastels and soon filled my car with images. This was the start for this journey of a new series of images." Rutter also manages Key Bank in Hudson.
____________________________________________________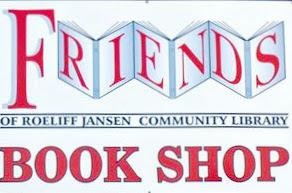 FRIENDS BOOK STORE
Is On Hiatus

Friends Book Shop will be on hiatus for two months. It opens again for the group's annual Cookies, Baskets and Books sale, December 8 and 9. Another change concerns the donation book bin located outside the shop. This will be available for donations as of October 11, but only for material in excellent condition, suitable for resale. No damaged books, textbooks, encyclopedias, etc.
The Friends wish to thank the donors, patrons and volunteers for their continued support of the library. For 40 years the Friends have funded items outside of the library's operating budget, and in 2016 they donated an additional $10,000 toward the general fund. The Book Shop is located in the lower level of the library, at 9091 Rte. 22, south of the Rte. 23 intersection in Hillsdale. For more information about the Friends visit their website.
_________________________________________
RJCL Business Partners
Check out and support the 70 local businesses and professionals who have made an investment in the community as supporters of the Roeliff Jansen Community Library. Whether Platinum, Gold, Silver, Bronze or Copper, they recognize the value of the library to the community.
_____________________________________________________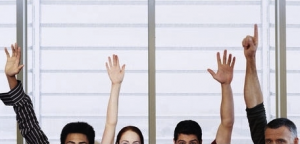 Volunteer Opportunities
Join nearly 200 people in this community who volunteer for the library. We have immediate need for help in the library and serving on various project groups including the annual fundraiser celebration. To learn more click here.
_______________________________________________________
Free Museum Passes Available
The Friends of Roe Jan Library offers twelve free museum passes for use at:
Berkshire Botanical Garden
The Berkshire Museum
Children's Museum of Science and Technology in Troy
The Clark Museum
The FASNY Museum of Firefighting in Hudson
The Hancock Shaker Museum
Mass MoCA
The Mount – Edith Wharton's Home, Lenox, MA.
The Norman Rockwell
Olana
The USS Slater Destroyer Escort Historical Museum in Albany
Steepletop
Click on the flyer below to see what each pass includes. All of the passes can be reserved or checked out at the Library for one day with a library card; only one museum pass per family per day. For more information call 325-4101.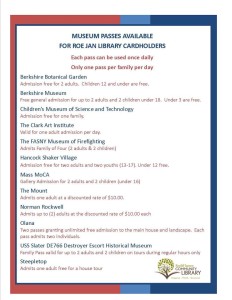 _____________________________________________________
CONTINUING EVENTS Mondays 8:00-9:30am – Yoga Conducted by Roberta Roll. Weekly yoga classes are suitable for beginners and more advanced students. $20 per class or $95 for a series of eight classes. A portion of the proceeds helps support Library programs.
First Tuesdays 10:00-11:30 am – Friends of the Roeliff Jansen Community Library Meeting, Community Room.
Second Tuesdays 6:30 to 8:30pm – Roeliff Jansen Community Library Trustees Meeting, Community Room.
________________________________________________________________


Playing On Air Short Plays, One Act Plays, Podcasts, Listen, Radio Show on Public Radio