________________________________________________________________


For a complete event schedule including ongoing programs, discussion groups etc. see CALENDAR tab above. Sign up for our eNewsletter – see bottom of column on the left.
_________________________________________________________________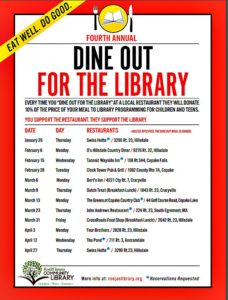 DINE OUT for the LIBRARY
Eat Well. Do Good.
EVERY TIME YOU "DINE OUT FOR THE LIBRARY" AT A LOCAL RESTAURANT THEY WILL DONATE 10% OF THE PRICE OF YOUR MEAL TO LIBRARY PROGRAMMING FOR CHILDREN AND TEENS.
YOU SUPPORT THE RESTAURANT. THEY SUPPORT THE LIBRARY.
UNLESS SPECIFIED,THE DINE OUT MEAL IS DINNER.-
January 26 Thursday Swiss Hutte */ 3290 Rt. 23, Hillsdale

February 6 Monday O's Hillsdale Country Dine / 9276 Rt. 22, Hillsdale

February 15 Wednesday Taconic Wayside Inn */ 108 Rt 344, Copake Falls

February 28 Tuesday Clock Tower Pub & Grill / 1682 County Rte 7A, Copake

March 6 Monday Bert's Inn / 4221 Cty Rt. 7, Craryville

March 9 Thursday Dutch Treat (Breakfast-Lunch) / 1843 Rt. 23, Craryville

March 13 Monday The Greens at Copake Country Club */ 44 Golf Course Road, Copake Lake

March 23 Thursday John Andrews Restaurant */ 224 Rt. 23, South Egremont, MA

March 31 Friday Cross Roads Food Shop (Breakfast-Lunch) / 2642 Rt. 23, Hillsdale

April 3 Monday Four Brothers / 2828 Rt. 23, Hillsdale

April 12 Wednesday The Pond * / 711 Rt. 3, Ancramdale

April 27 Thursday Swiss Hutte * / 3290 Rt.23, Hillsdale
* Reservations Requested

__________________________________________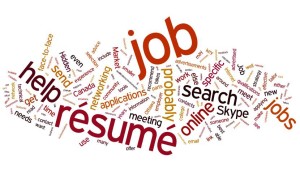 Job Search Help
Fridays – 2:00 to 4:00
Eleven people have found jobs in the last 2 years using the resources of the library! You can too. Drop by the Roe Jan Library between 2:00 p.m. and 4:00 p.m. on any Friday to get help using the internet to search for a job. Beth Gordon will provide assistance with searching for opportunities, tips on resumes and cover letters and advice on how and where to present your resume online. Bring your resume if you have one.
________________________________________

"Lazarus Family Tech Labs"
Farid Gruber, a local educator and technology advisor, will lead the sessions. Tech Labs are offered for free.
March Tech Labs sessions on Email Basics be held on Fridays March 10th and 24th. from 4:30 to 5:30pm.
The second email session, on Friday, March 24th, will continue the discussion of email, including managing and organizing folders, and working with attachments.
April Tech Lab sessions on Internet Skills will be held on Fridays April 7th and 21st from 4:30 to 5:30.
The April 7th session will provide an introduction to different browsers; how to open tabs and move between web pages; establishing a home page and understanding internet settings. In addition, the session will cover search engines and how to get the most useful search results.
The April 21st session will include a review of internet basics; understanding streaming and the "cloud"; managing passwords and internet safety; internet shopping tips; and using the internet for banking or financial management.
Anyone interested in participating in the Tech Labs should sign up at the library or call 518-325-4101.
Lazarus Family Tech Labs and the Library's computers are supported by a generous grant from the Lazarus Family Foundation.
________________________________________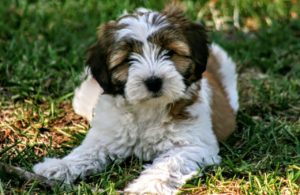 CANCELLED
Thursday March 23 at 6 pm
HOW MUCH IS THAT DOGGY IN THE WINDOW
A free FAMILY library program to help your family look at the financial costs of owning a pet and choosing the right pet for you!
Led by Theresa Mayhew, Resource Educator for CCE of Columbia & Greene Counties
Special Guest Cookie the Therapy Dog!
Free Light Supper
Free books and simple activities for the kids
Sign up by Wednesday March 22nd – 518-325-4101
Made possible by a grant from Berkshire Taconic Foundation's Fund for Columbia County
_________________________________________
RJCL Business Partners
Check out and support the 70 local businesses and professionals who have made an investment in the community as supporters of the Roeliff Jansen Community Library. Whether Platinum, Gold, Silver, Bronze or Copper, they recognize the value of the library to the community.
_____________________________________________________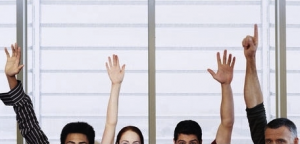 Volunteer Opportunities
Join nearly 200 people in this community who volunteer for the library. We have immediate need for help in the library and serving on various project groups including the annual fundraiser celebration. To learn more click here.
_______________________________________________________
Free Museum Passes Available
The Friends of Roe Jan Library offers twelve free museum passes for use at:
Berkshire Botanical Garden
The Berkshire Museum
Children's Museum of Science and Technology in Troy
The Clark Museum
The FASNY Museum of Firefighting in Hudson
The Hancock Shaker Museum
Mass MoCA
The Mount – Edith Wharton's Home, Lenox, MA.
The Norman Rockwell
Olana
The USS Slater Destroyer Escort Historical Museum in Albany
Steepletop
Click on the flyer below to see what each pass includes. All of the passes can be reserved or checked out at the Library for one day with a library card; only one museum pass per family per day. For more information call 325-4101.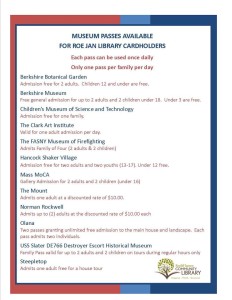 _____________________________________________________
CONTINUING EVENTS Mondays 8:00-9:30am – Yoga Conducted by Roberta Roll. Weekly yoga classes are suitable for beginners and more advanced students. $20 per class or $95 for a series of eight classes. A portion of the proceeds helps support Library programs.
First Tuesdays 10:00-11:30 am – Friends of the Roeliff Jansen Community Library Meeting, Community Room.
Second Tuesdays 6:30 to 8:30pm – Roeliff Jansen Community Library Trustees Meeting, Community Room.
________________________________________________________________


Playing On Air Short Plays, One Act Plays, Podcasts, Listen, Radio Show on Public Radio