___________________






__________________________________________________________________________

Printable SUMMER CALENDAR OF EVENTS: click HERE.
For a complete event schedule including ongoing programs, discussion groups etc. see CALENDAR tab above. Sign up for our eNewsletter – see bottom of column on the left.
 FOR WEATHER DELAYS AND CLOSINGS, CLICK HERE.
_________________________________________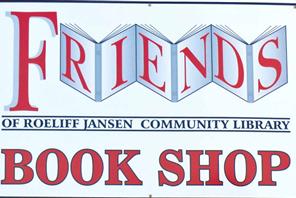 TENT SALE – FRIENDS BOOK STORE
Friday August 5 10 am through Sunday August 7th
Thousands of books at bargain prices will be on sale in the tent in front of the library and the Book Shop in the lower level will be open for the three-day event as well. For more information about the Friends visit their website.
This summer you'll have more chances to buy used books at bargain prices. The Friends Book Shop at the Roe Jan Library will be open every Saturday throughout the summer, from 10 to 4. On sale are books, CDs and DVDs for all ages. New material is on view each month, most items at $1 or $2 per item. The Shop is located in the lower level of the library.
_________________________________________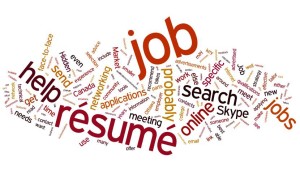 Job Search Help
Fridays – 2:00 to 4:00
Eleven people have found jobs in the last 2 years using the resources of the library! You can too. Drop by the Roe Jan Library between 2:00 p.m. and 4:00 p.m. on any Friday to get help using the internet to search for a job. Beth Gordon will provide assistance with searching for opportunities, tips on resumes and cover letters and advice on how and where to present your resume online. Bring your resume if you have one.
________________________________________

Summer Series
Tech It Easy This Summer!
It's never too late to learn! Join us and cool off this summer as Tech Labs presents a 6 week summer series of computer technology programs that are easy and fun! Tech Labs are free and are designed with beginners in mind. Irene T. Cruz, a professional computer consultant and trainer, will lead the classes.
Friday July 29th from 4:30 pm to 5:30 pm.
More Computer Basics
The July 29th class will build on the basic skills learned in the first session, covering how to open and manage files on the computer, how to save and transport information or files using iCloud or a flash drive.
Tuesday, August 2 from 4:00 pm to 5:00 pm and Friday, August 12 from 4:30 pm to 5:30 pm.
Basics of Using Facebook
The August 2 class will begin with an overview of the internet, web browsers and navigating to websites. The class will then cover how to set up a new Facebook account or get the most out of an existing account.
The August 12 class will build on the skills learned in the first session, covering how to communicate on Facebook, how to use the chat feature and send messages, and how to "like" a Facebook friend's post. The class will also cover newsfeeds and how to manage them.
"Adults 60+ are the fastest growing demographic communicating with friends and family through social networks like Facebook," said Beth Gordon, who is heading up the program. "These Tech Labs sessions will help Facebook newcomers learn how to share news and pictures, and meet new people."
Future Tech Labs sessions will introduce participants to the basics of using an iPad. (Friday, August 19 th and Friday, August 26 th from 4:30 pm to 5:30 pm.)
Anyone interested in participating in one or both of these Tech Labs should sign up at the library or by calling the library at (518) 325-4101.
____________________________________________________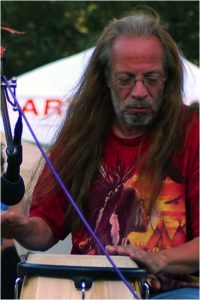 Tuesday August 2 5pm
Craig Harris – Participatory Multimedia Presentation of Music of Indigenous North America
Percussionist/educator Craig Harris, author of the recently published Heartbeat, Warble and the Electric Powwow: American Indian Music, will lead a participatory multimedia celebration of the diverse music of Indigenous North America, at the Roeliff Jansen Community Library on Tuesday, August 2, at 5:00 pm.
Heartbeat, Warble and the Electric Powwow (University of Oklahoma Press, May 2016) explores the music of Native North America from the "heartbeat" of intertribal drums and "warble" of Native flutes to contemporary rock, hip-hop, and electronic music. Drawing on more than one hundred interviews with musicians, producers, ethnographers, and record-label owners, author, photographer and musician Craig Harris creates a musical tapestry in which powwow drums and end-blown woodwinds resound alongside operatic and symphonic strains, jazz and reggae, country music, and blues.
Harris will be signing copies of his book following the presentation.
____________________________________________________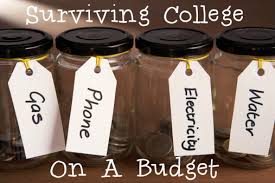 Thursday August 4 6:30pm
Thinking Money: Budgeting for College-Bound Teens & Their Parents
College means big changes for teens, often including having more responsibility for managing their own money. In "College Budgeting 101: For College-Bound Teens and Their Parents" Theresa Mayhew, Resource Educator, Cornell Cooperative Extension of Columbia & Greene Counties will provide advice that will guide college-bound students in creating a budget that can earn them more than a passing grade. Topics covered in this free program will include how to develop a budget plan that can help students keep track of expenses, analyze assets and income, and how to set financial goals for the present and the future. Tips on how to stick to a budget will also be discussed. Refreshments will be served. To sign up for this session, please call the library by Wednesday, August 2 at 518 325-4101.
This will be the second in a series of multi-generational financial literacy sessions to be held at the RJCL this year.
____________________________________________________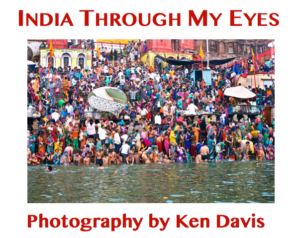 Friday August 5th 5:30pm
Reception for Ken Davis
The work of local photographer Ken Davis will be featured in a show, "India Through My Eyes" which will open on Friday August 5th with a 5:30-7:00 pm reception for the artist, and will run through September 11th.
Davis, who is a proprietor at Passiflora in Hillsdale, says "Photography has taken me to places I never would have imagined –Traveling in India and Nepal has transformed me in many ways. The people's survival and amazing perseverance under such harsh conditions are inspiring. The beauty, spirituality and colors of the Eastern world draw me back again and again. In India-I am Home."
____________________________________________________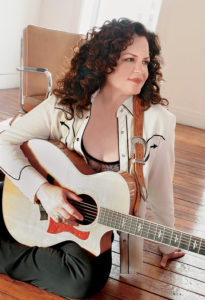 Saturday August 6th 4pm
Caroline Doctorow and The Steamrollers
In Concert In the Roe Jan Park

Singer, songwriter and record producer Caroline Doctorow will perform in The Great American Folk Song Revival at Roeliff Jansen Park. Doctorow will be accompanied by her band, the Steamrollers, as they perform folk hits of the early '60's from folk icons Bob Dylan, Joan Baez, Tom Paxton, Donovan, Richard and Mimi Fariña, Pete Seeger, Dave Von Ronk, and others. Ms. Doctorow will also present some of her original compositions and discuss the songwriting process, and what it was like to grow up in a home with her late father, world renowned author E.L. Doctorow. This program-through song-offers the listener a unique perspective on a significant period in our country's musical history.
The concert will be held in the Hilltop Barn at the Park. Seating will be provided in the barn. Those who wish to sit outside should bring blankets or lawn chairs. Picnicking before or after the concert is encouraged. More details here.
____________________________________________________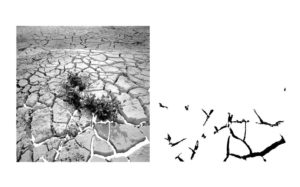 June 25th through July 29th
Benno Friedman's Photos
The work of local photographer Benno Friedman will be featured in a show that runs through July 29th.
Benno Friedman, widely known for his commercial celebrity portrait work, is equally recognized for his fine art photography. Friedman's photographs are in collections at the Museum of Modern Art in New York, Fogg Museum, Cambridge, MA and the Museum of Fine Arts, Boston, MA. He resides in Berkshire County.
Friedman says of his work, "In looking at a photograph, how many pixels can be removed or altered before the familiar becomes the unrecognizable, the concrete, abstract? Is there a point when the photograph ceases to be? Almost every published photograph has been altered, abstracted; pixels removed, rearranged, replaced. Without further consideration, we accept a fiction as fact."
________________________________________
RJCL Business Partners
Check out and support the 70 local businesses and professionals who have made an investment in the community as supporters of the Roeliff Jansen Community Library. Whether Platinum, Gold, Silver, Bronze or Copper, they recognize the value of the library to the community.
_____________________________________________________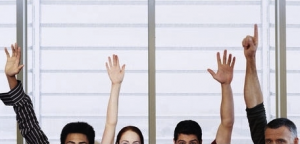 Volunteer Opportunities
Join nearly 200 people in this community who volunteer for the library. We have immediate need for help in the library and serving on various project groups including the annual fundraiser celebration. To learn more click here.
_______________________________________________________
Free Museum Passes Available
The Friends of Roe Jan Library offers twelve free museum passes for use with Mass MoCA; the Berkshire Museum; Berkshire Botanical Garden; Children's Museum of Science and Technology in Troy; the Norman Rockwell; the FASNY Museum of Firefighting in Hudson, the Hancock Shaker Museum, The Clark; Olana; the USS Slater Destroyer Escort Historical Museum in Albany; Steepletop; and the Mount – Edith Wharton's Home, Lenox, MA. Click on the flyer below to see what each pass includes. All of the passes can be reserved or checked out at the Library for one day with a library card; only one museum pass per family per day. For more information call 325-4101.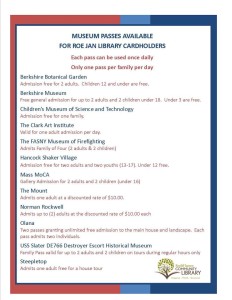 _____________________________________________________
CONTINUING EVENTS Mondays 8:00-9:30am – Yoga Conducted by Roberta Roll. Weekly yoga classes are suitable for beginners and more advanced students. $20 per class or $95 for a series of eight classes. A portion of the proceeds helps support Library programs.
First Tuesdays 10:00-11:30 am – Friends of the Roeliff Jansen Community Library Meeting, Community Room.
Second Tuesdays 6:30 to 8:30pm – Roeliff Jansen Community Library Trustees Meeting, Community Room. ________________________________________________________________


Playing On Air Short Plays, One Act Plays, Podcasts, Listen, Radio Show on Public Radio