___________________________________________

Printable SUMMER CALENDAR OF EVENTS: click HERE.
For a complete event schedule including ongoing programs, discussion groups etc. see CALENDAR tab above. Sign up for our eNewsletter – see bottom of column on the left.
 FOR WEATHER DELAYS AND CLOSINGS, CLICK HERE.
_________________________________________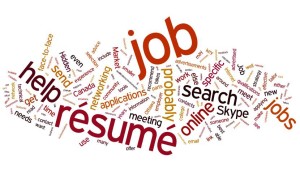 Job Search Help
Fridays – 2:00 to 4:00
Eleven people have found jobs in the last 2 years using the resources of the library! You can too. Drop by the Roe Jan Library between 2:00 p.m. and 4:00 p.m. on any Friday to get help using the internet to search for a job. Beth Gordon will provide assistance with searching for opportunities, tips on resumes and cover letters and advice on how and where to present your resume online. Bring your resume if you have one.
________________________________________

Tech Lab classes continue, providing a hands-on introduction to computers, digital devices and the Web.
Tech Labs are free. Irene T. Cruz, a professional computer consultant and trainer, will lead the classes.
iPad Basics II
Friday September 23, 4:30 to 5:30
Basics II class will build on the skills learned in the first session, covering additional features on the iPad such as Siri, and other capabilities.
"Although more than 250 million iPads have been sold in the US, many owners are not getting the most out of their devices," said Beth Gordon who is heading up the program. "These Tech Lab sessions will teach participants the tips and tricks to fully utilize their tablets."
Anyone interested in participating in these Tech Labs should sign-up at the library or by calling the library at (518) 325-4101.

____________________________________________________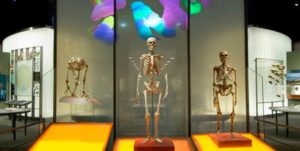 Saturday, September 24, 4pm
Human Origins
Deborah Goldberg will present a slide show and discussion of the "Hall of Human Origins", an American Museum of Natural History exhibit. The Anne and Bernard Spitzer Hall of Human Origins pairs fossils with DNA research to present the remarkable history of human evolution. The hall covers millions of years of human history, from early ancestors who lived more than six million years ago to modern Homo sapiens, who evolved 200,000 to 150,000 years ago."
Ms. Goldberg, who has been a docent at the Museum since 2006, taught biology and chemistry in high school for 23 years and is the author of two biology review books.
____________________________________________________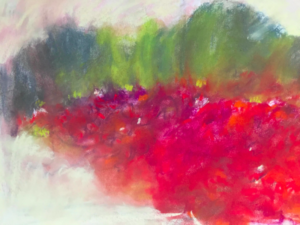 Friday September 30, 5:30 pm
Nancy Rutter's Color Fields
Opening Reception for the Artist
The work of local painter Nancy Rutter will be featured in a show, "Nancy Rutter Color Fields". The show will open on Friday September 30 with a 5:30-7:00 pm reception for the artist and will run through October 30.
Rutter finds inspiration in the light and color of Columbia County and expresses herself in pastels and paint. She says "This Spring I happened on an amazing field of red clover that vibrated against the early spring greens and came back with pastels and soon filled my car with images. This was the start for this journey of a new series of images." Rutter also manages Key Bank in Hudson.
____________________________________________________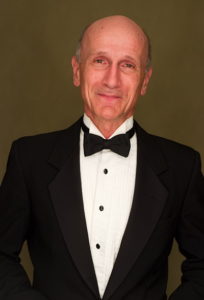 Saturday, October 1 at 5 pm
Tenor Doug Schmolze
Pianist Larry Wallach
A series of German lieder (songs) by Franz Schubert titled "Songs of the Flow of Life and Love: Schubert's Romantic 'Water Music.'"
Schmolze has sung with the Pro Art Choral, the Lorien Ensemble, the Berkshire Bach Singers, Berkshire Choral Festival, Berkshire Opera and the Cantilena Chamber Choir. Wallach is a pianist, composer and musicologist who heads the Music Program at Bard College at Simon's Rock.
Schubert is considered by musicologists as the greatest composer of German lieder, having created over 600 pieces for solo voice and piano accompaniment, incorporating the imagery of early 19th century romantic poets. The songs express every type of universal emotion, including tender love, gaiety, hatred, sadness, contemplation of nature and religious devotion.
____________________________________________________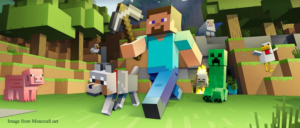 Tuesday October 4, 6 to 7 pm
After Hours Minecraft Party
Roe Jan Library is pleased to announce the launch of Minecraft at the Library!
Minecraft is a game in which kids learn the basics of play, coding and architecture, in-game engineering, game design and more, while having fun. Space is VERY limited for this first session. This session is for ages 8-18
REGISTRATION IS REQUIRED: CALL 518-325-4101
____________________________________________________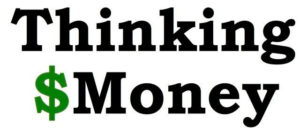 Thursday October 6, 6:30 pm
Save Energy, Save Dollars
The Library will host a workshop on steps to take to make a home more comfortable and energy efficient. Theresa Mayhew, Resource Educator of the Cornell Cooperative Extension of Columbia and Greene Counties will conduct the free workshop.
Part of the library's Thinking Money series, the workshop will focus on ways to reduce energy bills with low- and no-cost actions. A light supper will be provided. The workshop is sponsored by the New York State Energy Research & Development Authority and made possible in part by a grant from Berkshire Taconic Foundation's Fund for Columbia County.
Each participant will receive an energy efficient light bulb and be entered in a door prize drawing. Space is limited so pre-registration is strongly encouraged. For more information or to register for the event, call the library at (518) 325-4101.
____________________________________________________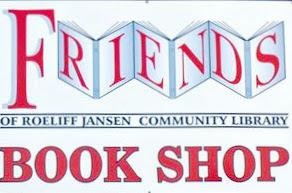 FRIENDS BOOK STORE
Open Every Saturday 10 to 2

We accept donations on Thursday from 4:00 until 6:00 and Saturday 12:00 -2:00. Donors can also email shellymatthews270@gmail.com or call 325-3384 to arrange a delivery.
For more information about the Friends visit their website.
_________________________________________
RJCL Business Partners
Check out and support the 70 local businesses and professionals who have made an investment in the community as supporters of the Roeliff Jansen Community Library. Whether Platinum, Gold, Silver, Bronze or Copper, they recognize the value of the library to the community.
_____________________________________________________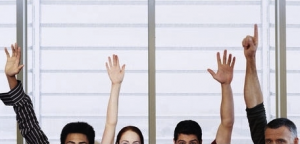 Volunteer Opportunities
Join nearly 200 people in this community who volunteer for the library. We have immediate need for help in the library and serving on various project groups including the annual fundraiser celebration. To learn more click here.
_______________________________________________________
Free Museum Passes Available
The Friends of Roe Jan Library offers twelve free museum passes for use at:
Berkshire Botanical Garden
The Berkshire Museum
Children's Museum of Science and Technology in Troy
The Clark Museum
The FASNY Museum of Firefighting in Hudson
The Hancock Shaker Museum
Mass MoCA
The Mount – Edith Wharton's Home, Lenox, MA.
The Norman Rockwell
Olana
The USS Slater Destroyer Escort Historical Museum in Albany
Steepletop
Click on the flyer below to see what each pass includes. All of the passes can be reserved or checked out at the Library for one day with a library card; only one museum pass per family per day. For more information call 325-4101.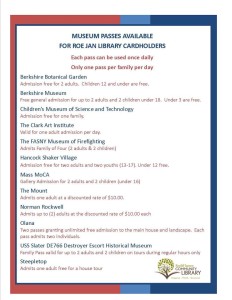 _____________________________________________________
CONTINUING EVENTS Mondays 8:00-9:30am – Yoga Conducted by Roberta Roll. Weekly yoga classes are suitable for beginners and more advanced students. $20 per class or $95 for a series of eight classes. A portion of the proceeds helps support Library programs.
First Tuesdays 10:00-11:30 am – Friends of the Roeliff Jansen Community Library Meeting, Community Room.
Second Tuesdays 6:30 to 8:30pm – Roeliff Jansen Community Library Trustees Meeting, Community Room.
________________________________________________________________


Playing On Air Short Plays, One Act Plays, Podcasts, Listen, Radio Show on Public Radio