___________________






__________________________________________________________________________

Printable Spring Calendar of Events: click HERE.
For a complete event schedule including ongoing programs, discussion groups etc. see CALENDAR tab above. Sign up for our eNewsletter – see bottom of column on the left.
 FOR WEATHER DELAYS AND CLOSINGS, CLICK HERE.
_________________________________________
Sunday July 24
Golf Tournament to Benefit Roe Jan Library
Undermountain Golf Course, Copake
ENTRY FORM – click HERE.
Golfers can enjoy a round of golf, win prizes and eat delicious food at the eight annual Roeliff Jansen Community Library Golf Tournament which will be held Sunday July 24th at Undermountain Golf Course in Copake. Two-person teams will compete in a dual shotgun, 18-hole scramble, with the top prize being a round of golf for four at Copake Country Club.
Prizes will be given for men's, women's and mixed teams and for closest-to-the-pin. Any golfer making a hole-in-one will win a one-week stay at a Hilton Head condo donated by MetzWood Insurance of Chatham.
Full details HERE.
_________________________________________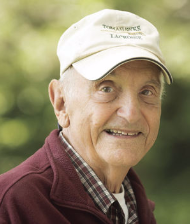 We note with sorrow the passing of Roeliff Jansen Community Library Advisory Board members Dr. Joseph Fusco and Dr. Benjamin Lipstein. Both were regular patrons and supporters of the Roe Jan Library. Our thoughts and prayers go out to their families.
During his years of practicing medicine in Hudson, Dr. Fusco served on the Board of Directors at Columbia Memorial Hospital from 1990-2008. He served the Roe Jan community for 63 years, finishing his career at the Pine Haven Nursing Home in Philmont, NY at the age of 87. He is survived by his beloved wife Isabell, and his four children, Joseph (and spouse Karen Parker), John, Frances, and Joan (and spouse Gerard Walshe).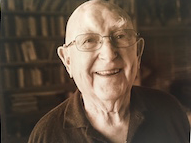 Dr. Lipstein was a long time resident of Hillsdale. Lipstein pioneered the adaptation of statistical analysis to the study of brand loyalty and brand switching. He worked at Benton and Bowles, and then SSSC&B/Lintas as Worldwide Director of Market Research.
While a professor at The NYU Stern School of Business he acquired National Scanning Services which pioneered using the barcode system to provide manufacturers with accurate supermarket sales data. Prof. Lipstein is survived by his children Paula Forman, and his son Owen Lipstein and their spouses Philip Forman and Maggie Fine Lipstein.
_________________________________________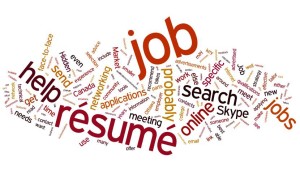 Fridays – 2:00 to 4:00
Job Search Help Returns to the Library
Eleven people have found jobs in the last 2 years using the resources of the library! You can too. Drop by the Roe Jan Library between 2:00 p.m. and 4:00 p.m. on any Friday to get help using the internet to search for a job. Beth Gordon will provide assistance with searching for opportunities, tips on resumes and cover letters and advice on how and where to present your resume online. Bring your resume if you have one.
________________________________________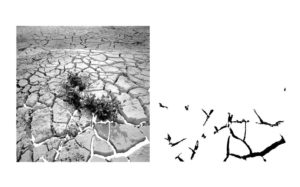 June 25th through July 29th
Benno Friedman's Photos
The work of local photographer Benno Friedman will be featured in a show that runs through July 29th.
Benno Friedman, widely known for his commercial celebrity portrait work, is equally recognized for his fine art photography. Friedman's photographs are in collections at the Museum of Modern Art in New York, Fogg Museum, Cambridge, MA and the Museum of Fine Arts, Boston, MA. He resides in Berkshire County.
Friedman says of his work, "In looking at a photograph, how many pixels can be removed or altered before the familiar becomes the unrecognizable, the concrete, abstract? Is there a point when the photograph ceases to be? Almost every published photograph has been altered, abstracted; pixels removed, rearranged, replaced. Without further consideration, we accept a fiction as fact."
________________________________________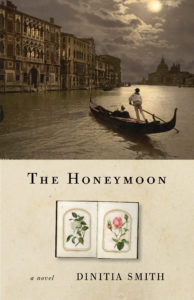 Saturday July 9th 5pm
Dinitia Smith Reading—The Honeymoon

Award-winning author Dinitia Smith will read from her new novel, The Honeymoon—centered on writer George Eliot's late-life marriage to a much younger man.
Grounded in the study of the life, letters, journals, essays, poetry, and novels of Eliot, her contemporaries, friends and loved ones, The Honeymoon is the imaginative fleshing out of a period in Eliot's life about which little is known with certainty—Eliot's honeymoon with John Walter Cross in Venice in June 1880.
Smith is the author of four novels, including The Illusionist, which was a New York Times Notable Book of the Year. Her stories have appeared in numerous publications and she has won a number of awards for her writing, including fellowships from the National Endowment for the Arts and the Ingram Merrill Foundation. Until recently, Smith was a cultural correspondent for the New York Times specializing in literature and the arts.
____________________________________________________



Fridays beginning July 22 through August 26 – 4:30pm – 5:30pm
(Tuesday August 2 instead of Friday August 5. All others are Fridays.)


Summer Series
Tech It Easy This Summer!


It's never too late to learn! Join us and cool off this summer as Tech Labs presents a 6 week summer series of computer technology programs that are easy and fun!
Starting with the basics, you'll learn personal computing, email and internet techniques as well as improving your computer skills.
There will also be 2 classes of Fun with Facebook that will connect you with everyone and everything you need to know about the world wide phenomenon!
Additionally, we've received numerous requests and, due to popular demand we will end our summer series with iPad instruction and a guide to the basics. If you're not sure of what to do and want to know more about how to use your iPad, these classes are for you! For iPad class you are required to bring your own iPad. For all other classes, participants are welcome to bring their own laptops or use the Library's computers.
Tech Labs Summer Series will be taught by Irene T. Cruz, trainer and teacher at Questar III and Columbia Greene Community College. Stay tuned for details. Advance sign-up at the Library is encouraged.
____________________________________________________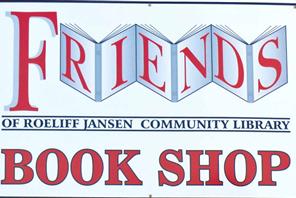 FRIENDS BOOK STORE
Starting on May 28th, you'll have more chances to buy used books at bargain prices. The Friends Book Shop at the Roe Jan Library will be open every Saturday throughout the summer, from 10 to 4. On sale are books, CDs and DVDs for all ages. New material is on view each month, most items at $1 or $2 per item. The Shop is located in the lower level of the library.
____________________________________________________
RJCL Business Partners
Check out and support the 70 local businesses and professionals who have made an investment in the community as supporters of the Roeliff Jansen Community Library. Whether Platinum, Gold, Silver, Bronze or Copper, they recognize the value of the library to the community.
_____________________________________________________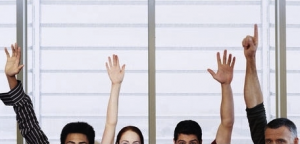 Volunteer Opportunities
Join nearly 200 people in this community who volunteer for the library. We have immediate need for help in the library and serving on various project groups including the annual fundraiser celebration. To learn more click here.
_______________________________________________________
Free Museum Passes Available
The Friends of Roe Jan Library offers twelve free museum passes for use with Mass MoCA; the Berkshire Museum; Berkshire Botanical Garden; Children's Museum of Science and Technology in Troy; the Norman Rockwell; the FASNY Museum of Firefighting in Hudson, the Hancock Shaker Museum, The Clark; Olana; the USS Slater Destroyer Escort Historical Museum in Albany; Steepletop; and the Mount – Edith Wharton's Home, Lenox, MA. Click on the flyer below to see what each pass includes. All of the passes can be reserved or checked out at the Library for one day with a library card; only one museum pass per family per day. For more information call 325-4101.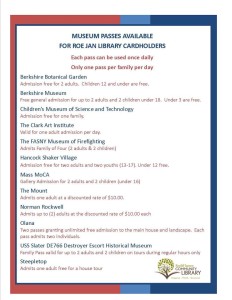 _____________________________________________________
CONTINUING EVENTS Mondays 8:00-9:30am – Yoga Conducted by Roberta Roll. Weekly yoga classes are suitable for beginners and more advanced students. $20 per class or $95 for a series of eight classes. A portion of the proceeds helps support Library programs.
First Tuesdays 10:00-11:30 am – Friends of the Roeliff Jansen Community Library Meeting, Community Room.
Second Tuesdays 6:30 to 8:30pm – Roeliff Jansen Community Library Trustees Meeting, Community Room. ________________________________________________________________


Playing On Air Short Plays, One Act Plays, Podcasts, Listen, Radio Show on Public Radio