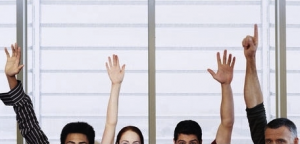 Volunteer Opportunities
Join nearly 200 people in this community who volunteer for the library. We have immediate need for help in the library and serving on various project groups including the annual fundraiser celebration. To learn more click here.
__________________________________________________________
Here is a calendar of dates the library will be closed in 2014.
For weather delays and closings, CLICK HERE
__________________________________________________________


For a complete event schedule including ongoing programs, discussion groups etc. see CALENDAR tab above.
For a printable CALENDAR OF UPCOMING EVENTS, click here.
Sign up for our eNewsletter – see bottom of column on the left.


_______________________________________________________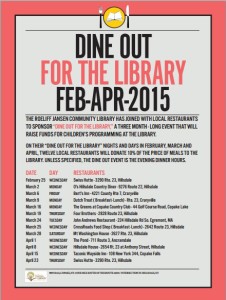 Dine Out for the Library
February, March & April
From February 25 through April 23, twelve local restaurants will donate 10% of their dinner (two restaurants will donate breakfast and lunch) totals from a given date to benefit children's programs and community outreach. Our outreach programs include participation in Head Start at Taconic Hills School and Women, Infant and Children (WIC) at Our Lady of Hope in Copake Falls to engage families in the importance of reading.
Dates and participating restaurants follow. Unless otherwise indicated, the Dine Out event is during evening dinner hours.
February 25, Wednesday: Swiss Hutte - 3290 Rt. 23, Hillsdale
March 2, Monday: O's Hillsdale Country Diner – 9276 Rt. 22, Hillsdale
March 6, Friday: Bert's Inn – 4221 County Rt. 7, Craryville
March 9, Monday: Dutch Treat (Breakfast-Lunch) – Rt. 23, Craryville
March 16, Monday: The Greens at Copake Country Club – 44 Golf Course Road, Copake Lake
March 19, Thursday: Four Brothers – 2828 Rt. 23, Hillsdale
March 24, Tuesday: John Andrews Restaurant – 224 Hillsdale Rd., So. Egremont
March 25, Wednesday: CrossRoads Food Shop (Breakfast – Lunch) – 2642 Rt. 23, Hillsdale
March 28, Saturday: Mt. Washington House – 2627 Rt. 23, Hillsdale
April 1, Wednesday: The Pond – 711 Rt. 3, Ancramdale
April 8, Wednesday: Hillsdale House – 2654 Rt. 23 at Anthony Street, Hillsdale
April 15, Wednesday: Taconic Wayside Inn – 108 New York 344, Copake Falls
April 23, Thursday: Swiss Hutte – 3290 Rt. 23, Hillsdale
__________________________________________________________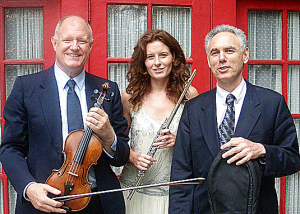 Saturday March 28, 5pm
Flutist Allison Kiger and Friends
Concert flutist Allison Kiger will perform with Jeffrey Ellenberger, on violin, viola, and mandolin, and Robert Tennen, on cello. The trio will perform works by Handel, Haydn, Bach, Telemann, Gliere and Villa-Lobos. More information here.
__________________________________________________________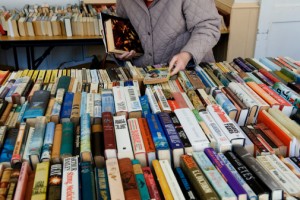 Saturday, April 4th 10:00-4:00 pm
Friends Roe Jan Library Open the Book Shop
Spring is coming…thoughts turn to our gardens and so, too, the book sale. Identifying, planning, planting and caring for…colorful gardening books are on the shelves to help and give inspiration. Genre of all other kinds plus new hard cover and trade fiction come in every month. Come and learn about McSweeney's and Powell's Indiespensables. Donations always accepted in the Donation Bin at the lower level. For more information call the library 325-4101
_______________________________________________________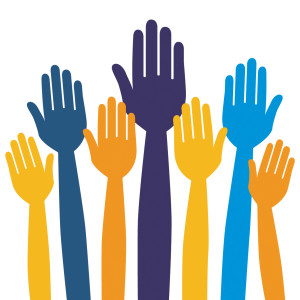 Saturday April 18 10am to 3pm
Community Volunteer Fair
20 local organizations – 100's of ways YOU can help
Come learn how to get involved!
For residents of Ancram, Copake, Hillsdale and surrounding towns. Twenty organizations that serve Ancram, Copake, Hillsdale and Columbia County will have members at the Community Volunteer Fair to talk with prospective volunteers about opportunities to help out and get involved. Whether you are interested in an every week commitment or volunteering occasionally, whether you want to work with children, animals or those who are ill, whatever your skills, talents and interests, chances are you will find a volunteer opportunity that is right for you. Our communities rely on volunteers for so much. It's time for you to get involved!
The Library is hosting the Fair as a way to aid local organizations during National Volunteer Week, April 12-18, a time to inspire and encourage people to seek out imaginative ways to engage in their communities. MORE INFORMATION HERE.
Participating Organizations:
Area Fire Departments

Camp Anne

Clausson Raught Community Rescue Squad

Columbia County Habitat for Humanity

Columbia Land Conservancy

Columbia-Greene Humane Society/SPCA

The Community Hospice of Columbia/Greene

Copake Falls Day Committee

Copake Hillsdale Farmers Market

Friends of Taconic State Park

Harlem Valley Rail Trail Association

Hillsdale and Copake Summer Youth Programs

Literacy Connections of the Hudson Valley

Newman Community Residence

Roeliff Jansen Community Library

Roeliff Jansen Historical Society

Roeliff Jansen Park

Taconic Hills Volunteer Program
_______________________________________________________


PARTY IN THE PARK
Gala 2015
Saturday June 13, 2015 5pm to 7:30pm
Roeliff Jansen Park – Harvest Barn
The Sixth Annual Roeliff Jansen Community Library Gala, Party in the Park, will be held on June 13, 2015, in a new location. This year's Gala will take place in the Harvest Barn at the Roe Jan Park – beautiful views, easy access, a new look, the perfect place to party on a June evening. Music by Cider Mountain.
Tickets, $100 each, are available online here and will be available at the library very soon.
______________________________________________________
Free Museum Passes Available
The Friends of Roe Jan Library offers six free museum passes for use with Mass MoCA, the Berkshire Museum, the Norman Rockwell, the FASNY Museum of Firefighting in Hudson, the Hancock Shaker Museums and The Mount – Edith Wharton's Home, Lenox, MA.
Each pass, except the Mount, offers two to four adult entrances, some child benefits and discounts on gift shops. At the Mount, with pass the admission is $10.00 for two adults (savings of $8.00/person), Kids & Teens free admission.  All of the passes can be reserved or checked out at the Library for one day with a library card. For more information call 325-4101.
_____________________________________________________
CONTINUING EVENTS
Mondays 8:00-9:30am – Yoga Conducted by Roberta Roll. Weekly yoga classes are suitable for beginners and more advanced students. $20 per class or $95 for a series of eight classes. A portion of the proceeds helps support Library programs.
First Tuesdays 10:00-11:30 am – Friends of the Roeliff Jansen Community Library Meeting, Community Room.
Second Tuesdays 6:30 to 8:30pm – Roeliff Jansen Community Library Trustees Meeting, Community Room.
________________________________________________________________

Playing On Air
Short Plays, One Act Plays, Podcasts, Listen, Radio Show on Public Radio