__________________________________________________________




For a complete event schedule including ongoing programs, discussion groups etc. see CALENDAR tab above. Sign up for our eNewsletter – see bottom of column on the left.
_______________________________________________________
Get Help Finding a Job
NEED HELP WITH YOUR ONLINE JOB SEARCH?
Beginning in June Friday Afternoons between 2-4 p.m.
Stop by for: Help with finding Career Opportunities on the Internet. Helpful Tips on Resume writing and Cover Letters. Learn where and how to present your resume on the computer.
More information HERE.
______________________________________________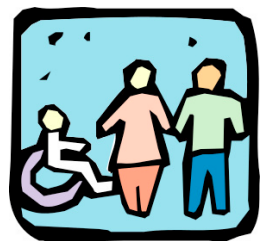 Every Friday July 17 to August 7 – 10 to 11:30am
Caregivers' Cafe
Will meet at Ancram Town Hall
FREE. Practical & emotional support for those wanting to safely take care of an ill, disabled or elderly loved one at home. Advice, information and help from registered nurses, a massage therapist, a physical therapist, and a pastoral care/support counselor. Light refreshments provided. Come to any or all sessions. Questions? Call 518 851-6108. For more details click HERE.
________________________________________________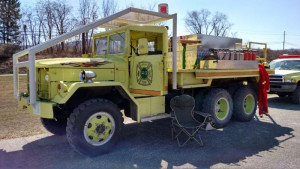 Sunday August 2, 1:00
Local Emergency Heroes
Our First Responders
Bring the kids and grandkids to meet the heroes who help keep us safe in the Roe Jan area. Learn about what they do and the equipment they use. Firefighters, EMS and the Sheriff's department have all been invited to attend.
________________________________________________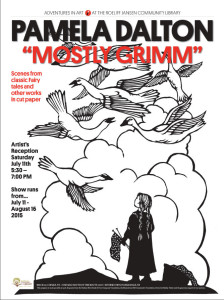 Now through August 16th
Mostly Grimm
Art by Pamela Dalton
Scenes from classic fairy tells and other works in cut paper. Dalton has been a paper cutter for over 25 years and has a studio in Harlemville. She has illustrated several children's books including Brother Sun, Sister Moon which was selected as "one of the most beautifully illustrated books of 2011″ by the New York Times.
_______________________________________________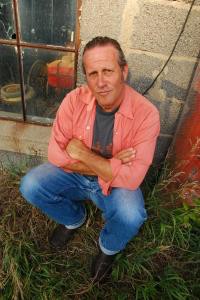 Saturday, August 1 5:00pm
American Roots Artist Marc Berger
Singing Cowboy Songs at Roe Jan Park
Singer/songwriter Marc Berger in concert performing his album "RIDE". Inspired by Marc's lifelong love affair with the American West and produced by Marc and Mike Ricciardi, RIDE presents ten cinematic recordings capturing the vastness and romance of the West while exploring its deep roots in the American psyche. RIDE takes you on a dusty tour of the Great American Frontier. Marc will perform his critically acclaimed album with guitarist Rich DePaolo. He has performed regularly in New York City clubs like CBGB, Wetlands, and The Knitting Factory. The concert will be at Roe Jan Park.
________________________________________________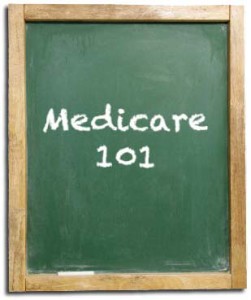 Thursday August 6, 10:15 am
Medicare 101
A two-hour seminar for those approaching age 65 who are beginning to think about applying for Medicare. Experienced Columbia County Office for the Aging staff with expertise in the often complex world of health insurance will cover topics to help attendees make sound decisions. Staff will address questions that many find confusing, including:
· What is the difference between Part A and Part B?
· When can I apply?
· What are the penalties if I don't apply?
· Do I want traditional Medicare or a Medicare Advantage Plan?
· Do I want a Medigap Plan to supplement traditional Medicare?
· How do I get prescription drug coverage?
· What if I have coverage from my previous employer as part of a retirement plan?
The seminar will end with a Q&A session.
________________________________________________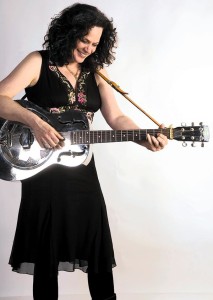 Rescheduled
Sunday August 30 at 5 pm.
Caroline Doctorow & Russ Seeger
'60s Folk – The Great American Folk Song Revival
Performing hits of the early '60's from folk icons Bob Dylan, Joan Baez, Tom Paxton, Donovan, Richard & Mimi Fariña, Pete Seeger, Dave Von Ronk, and more, plus original songs by Doctorow.
________________________________________________

HUNTER EDUCATION
Saturday August 1 and Sunday August 2, 9 am – 5 pm – at Ancram Town Hall
AND
Saturday October 3 and Sunday October 4, 9 am – 5 pm at the Library
Two Sessions of Hunter Safety Course
The Library has arranged for NYS DEC Sponsored Hunter Education, which teaches participants how to be safe, responsible, ethical hunters, to be held at the Ancram Town Hall in August and at the Library in October. If interested you should enroll immediately as spots are limited and are going fast. Sign-up required: www.register-ed.com/programs/new_york/123 Both sessions are now full but there is a waiting list.
This two-day course is required for all hunting licenses.
Participants will learn the necessary safety techniques and responsibilities of a hunter:
Safety techniques
Knowledge of firearms and ammunition
Proper gun handling and storage
Marksmanship fundamentals
Specific laws and regulations
Hunter ethics
Outdoor safety
Principles of wildlife management and identification
Hunter responsibility toward wildlife, the environment, landowners and the general public
Registrants must be 11 years of age by 8/1/2015
The two-day course at the Ancram Town Hall will be held:
Saturday August 1 and Sunday August 2, 9 am – 5 pm
The two-day course at RJCL will be held:
Saturday October 3 and Sunday October 4, 9 am – 5 pm
There is no charge for participation.
____________________________________________________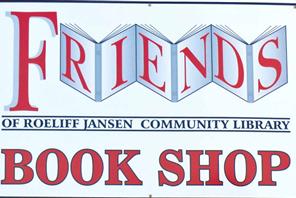 The Friends Book Shop will be open every Saturday. There will be
featured new donations and 50-cent specials displayed each month. Hours are 10 a.m. – 2 p.m. Please stop by!
Book Donations Donation box available 24/7, outside the Book Shop. Please do not leave any items not suitable for resale.
_______________________________________________________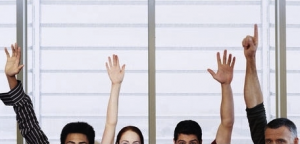 Volunteer Opportunities
Join nearly 200 people in this community who volunteer for the library. We have immediate need for help in the library and serving on various project groups including the annual fundraiser celebration. To learn more click here. _______________________________________________________
Free Museum Passes Available
The Friends of Roe Jan Library offers seven free museum passes for use with Mass MoCA, the Berkshire Museum, the Norman Rockwell, the FASNY Museum of Firefighting in Hudson, the Hancock Shaker Museum, The Clark,  and the Mount – Edith Wharton's Home, Lenox, MA. Each pass, except the Mount and the Clark Art Museum, offers two to four adult entrances, some child benefits and discounts on gift shops. At the Mount, with pass the admission is $10.00 for two adults (savings of $8.00/person), Kids & Teens free admission.  The Clark pass is good for one adult admission; children under 18 are free. All of the passes can be reserved or checked out at the Library for one day with a library card. For more information call 325-4101. _____________________________________________________ CONTINUING EVENTS Mondays 8:00-9:30am – Yoga Conducted by Roberta Roll. Weekly yoga classes are suitable for beginners and more advanced students. $20 per class or $95 for a series of eight classes. A portion of the proceeds helps support Library programs. First Tuesdays 10:00-11:30 am – Friends of the Roeliff Jansen Community Library Meeting, Community Room. Second Tuesdays 6:30 to 8:30pm – Roeliff Jansen Community Library Trustees Meeting, Community Room. ________________________________________________________________
Playing On Air Short Plays, One Act Plays, Podcasts, Listen, Radio Show on Public Radio