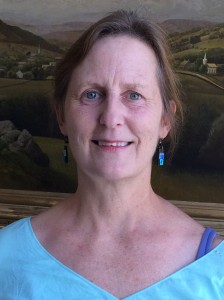 Saturday, August 16, at 5:00 pm
Essayist Bettina Drew
Russian 20th Century Literature
Drew's talk will deal with fiction and non-fiction literature of witness against the human rights violations of the Soviet regime, and the significance of the prison narrative in that moral tradition. The period Drew will cover begins in 1895 with Tolstoy, Chekhov and Gorky, and includes novelists, poets and published eyewitness accounts of the eras of the Stalin purges and World War II to the present time.
Though most of Drew's extensive published writing deals with American intellectual, literary, and cultural history, a recent personal "reading campaign" immersed her in this period of Russian literature. She says, "I simply want to share what I found, because so little is known here about this vast and outstanding body of work."
Images of Russia and the people discussed will accompany the talk. Refreshments will follow.
Drew has a Ph.D. in American Studies from Yale University, M.A. in Creative Writing from City College of New York, and B.A. from the University of California, Berkeley. She has taught Creative Non-Fiction in the Creative Writing Program at the University of Missouri, and has received many honors and awards including a recent Fulbright grant.
_______________________________________________________