NEXT CONCERT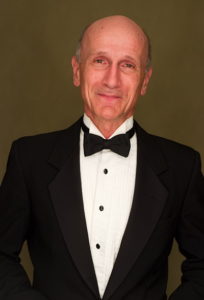 Saturday, October 1 at 5 pm
Tenor Doug Schmolze
Pianist Larry Wallach
A series of German lieder (songs) by Franz Schubert titled "Songs of the Flow of Life and Love: Schubert's Romantic 'Water Music.'"
Schubert is considered by musicologists as the greatest composer of German lieder, having created over 600 pieces for solo voice and piano accompaniment, incorporating the imagery of early 19th century romantic poets. The songs express every type of universal emotion, including tender love, gaiety, hatred, sadness, contemplation of nature and religious devotion.
Schmolze and Wallach have selected a program that conveys the theme of nature and water, from the babbling brook of the "Schoene Muellerin" (The Miller's Lovely Daughter) to frozen tears of "Winterreise" (Journey in Winter) to the ocean's expanse and depths of "Am Meer" (By the
Ocean). The program contains several of Schubert's most beloved songs: "Der Lindenbaum" (The Linden Tree), "Die Forelle" (The Trout) and "Staendchen" (Serenade), as well as select piano solo works from "Moments Musical." The songs will be sung in the original German with explanatory notes and printed translations.
Schmolze has sung with the Pro Art Choral, the Lorien Ensemble, the Berkshire Bach Singers, Berkshire Choral Festival, Berkshire Opera and the Cantilena Chamber Choir. He sings regularly in churches as a choir member and as a soloist. His repertoire includes art songs as diverse as those from Brazilian Portuguese to German lieder. He also performs programs of vintage American songs from the 1920s to the 1940s. In September, Schmolze performed "Songs of World War I" at Ventfort Hall.
Wallach is a pianist, composer and musicologist who heads the Music Program at Bard College at Simon's Rock. He earned a doctorate in musicology at Columbia University. He later studied performance practices in earlier piano music with research that focused on Schubert. He is an active performer of chamber music with harpsichord and piano and of 20th century music. He has appeared with the Avanti Wind Quintet, the New York Consort of Viols and the Berkshire Bach Society. As a composer, he created a score for a TV film about Edith Wharton, and "Prelude and Fugue" for viols was a recent composition premiered at the Boston Early Music Festival in June.